News
2017-11-19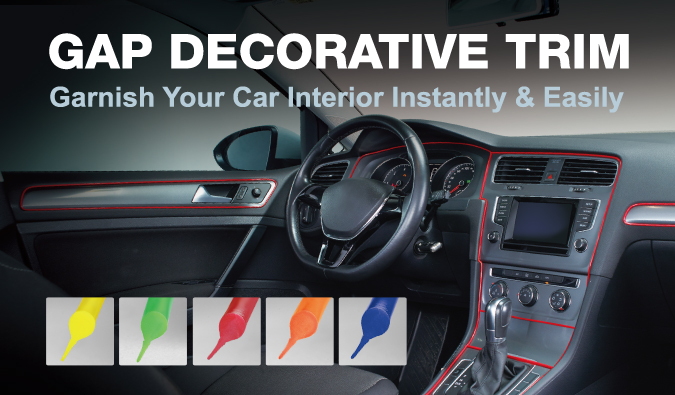 New Gap Decorative Trim
With Flexline® new gap decorative trim, it's easy to garnish the car interior and add personal style instantly. Simple cut and clip into the car interior gap, no adhesive tape needed. No trace left after removal.

Flexline® gap decorative trim is made of high quality PVC. Universal design can be used on all car models, even anywhere you want to add decoration. Choose from 5 colors and change instantly according to different situation.

Flexline® gap decorative trim comes in 2 packages. 6.5M blister car and 100M paper roll. Please contact Flexline® for samples.